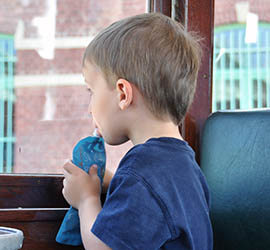 What is a Squeeze Please pouch?
Squeeze please are reusable, refillable pouches that allow you to take your delicious homemade baby  and toddler food with you on the go. For parents who love to make their own baby and toddler food, Squeeze Please pouches are the convenient solution for life on the go.  Economical and environmentally friendly too!
What can I put in my Squeeze Please?
Squeeze Please pouches are perfect for anything squishy, from homemade baby food, to smoothies, apple sauce, oatmeal, yogurt, fruit and veg purees or anything in between.  The spout has been specially designed for squishy foods, so we don't recommend water and runny juices.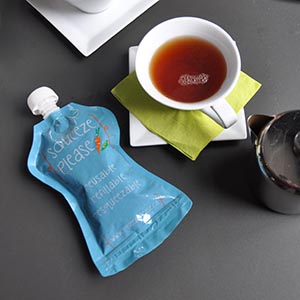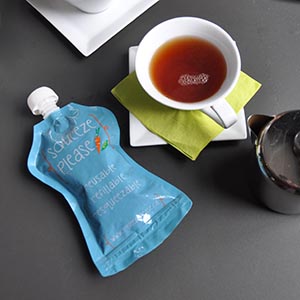 Where can I take my Squeeze Please pouches?
Squeeze Please pouches are portable and super convenient, they can be taken anywhere you go. Parks, cafes, playdates, school lunch bags too!  No more carrying around breakable glass jars, bowls, spoons, and cups. There will be less to carry, and less mess to clean up too. And when you're finished, the empty pouches can be rolled up and folded to neatly pack away.
Won't my Squeeze Please pouch burst open?
Squeeze Please pouches have been designed with heavy duty double zipper.  The zippers are manufactured in Japan and after extensive testing have been specifically chosen for their strength and durability.  Just don't overfill them!    Keep the zipper part clean of any food to ensure the zip is secure.  Squeeze Please pouches can be filled with your homemade creations over and over again.
How full should I fill my Squeeze Please pouch?
We recommend you fill until about 3/4 of the way into the pouch, although if you eye ball it you can squeeze a bit more in.  On average each pouch can take about 150ml.
Why is the Squeeze Please hourglass shaped?
Of the pouches we've seen on the market, most are square or rectangular shaped.  Our research however showed that toddlers preferred an hourglass shape, something more akin to a baby bottle.  The shaped was instantly more obvious to toddlers as to how to hold it and appeared more comfortable.  We wanted to design a product that worked best for the ultimate user of the pouch, our kids!
Why is the Squeeze Please spout at the top, some pouches have spouts at the side?
Similar to the our research on the hourglass shape, we found that the side spout was not naturally intuitive to our toddler testers.  The top spout being more akin to a baby bottle seemed easier for toddlers to use, so we chose to design around what worked for them.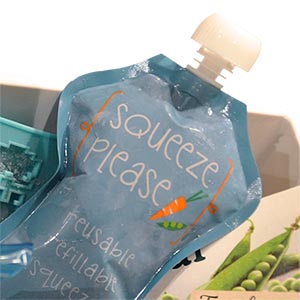 Can I put my Squeeze Please in the freezer?
Absolutely.  You can freeze your purees directly in your Squeeze Please.  When you're ready to use them we recommend you move them to the fridge over night to allow to defrost for morning.  Alternatively in summery weather, giving your Squeeze Please pouch to your toddler when its still partially frozen makes for a tasty popsicle-like treat.  Just squish it around with your hands to break the icy bits and your healthy icy puree is ready to go!
Are Squeeze Please pouches safe?
Yes. Squeeze Please are BPA-free, PVC-free, Lead-free, and Phthalate-free. Squeeze Please pouches were designed so that on your fresh food goes inside, not harmful chemicals.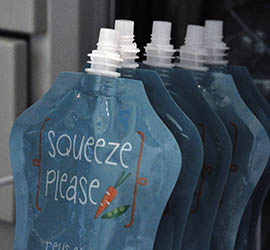 Can I put my Squeeze Please in the microwave?
You can … but we don't recommend it.  The pouch material itself is safe to go into the microwave, however we find that microwaves tend to create hotspots in the reheated food which can be dangerous for little mouths.  If you want to reheat the contents of your pouch, we recommend you place your squeeze please in a bowl of warm water to gently and safely warm the contents.
What's the best way to clean my Squeeze Please?
Squeeze Please pouches are super-easy to clean.  They're top rack dishwasher rack safe, or you can wash them by hand with warm soapy water. Since not all dishwashers perform the same, we recommend that for best results a baby bottle brush works best.